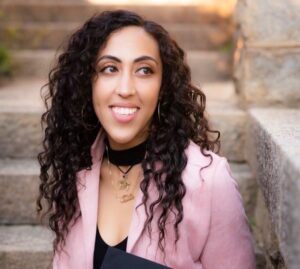 Hi! I am Jennifer Faraq! I have a Master of Arts in Clinical Mental Health Counseling from The Chicago School of Professional Psychology. Currently, I am a Resident in Counseling with Centering Elements working towards becoming a Licensed Professional Counselor and a Registered Play Therapist credentials! My focus is on those 5 -17. Play therapy is thought to be one of the most beneficial ways of helping children experiencing emotional or behavioral challenges.
My mission is to create a comfortable, safe environment where the client can play with as few limits as possible. I want to encourage my clients to express their feelings and develop healthier behaviors. 
My name is Dr. Eerica Flippin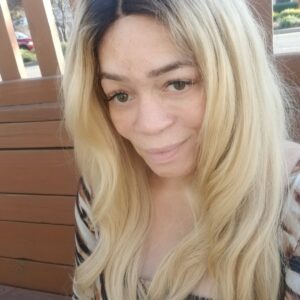 ; currently a Resident in Counseling with Centering Elements! A little about me: I'm from Apex, N.C., and relocated to Short Pump, VA, in 2013. 
I believe in the importance of building a positive rapport with clients to provide a safe, supportive, and encouraging experience. I seek to establish a warm and caring relationship. I am assisting clients with identifying the root cause of their issue(s) and gaining more awareness and interconnectedness between their brain and body to build the necessary skills to gain self-awareness and esteem to live a more meaningful life.  
We will work together to create a personalized treatment plan that meets your specific needs to help you make a calmer sense of self. Thus, I employ the client-centered approach to therapy, focusing on my clients' strengths. My mission is to collaborate with clients to assist them with achieving their goals, identifying solutions to their issues, and overcoming the barriers life has put in their way. Moreover, I will also help clients find the motivation and support they need to achieve the quality of life they deserve. Hence, I view myself as my clients' GPS, helping them navigate through their issues and challenges by safely exploring and challenging their irrational thought processes.
I currently possess a: Bachelor of Arts in Criminal Justice (Shaw University); Master of Science in Psychology (Capella University); Doctor of Education in Counseling Psychology (Argosy University); Doctor of Education in Pastoral Community Counseling (Argosy University); Master of Arts in Clinical Mental Health Counseling (The Chicago School of Professional Psychology); Certificate in Crisis-Informed Care for a Diverse, Globalized World (The Chicago School of Professional Psychology) as well as I am an ASAM certified provider.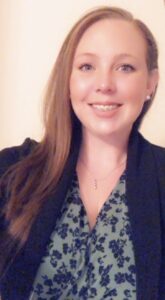 Hello, I am Kjerstin (KJ) Lemke; I am a graduate of Walden University with a Master's degree in Clinical Mental Health Counseling. I am originally from South Dakota; however, the military has allowed me to live in many states across the continental U.S. I obtained my Associates in Healthcare Administration from Kaplan University and my Bachelors in Psychology from American Military University.
I am a current member of the American Counseling Association, Chi Sigma Iota, the Counseling Academic and Professional Honor Society Internal, Omega Zeta Chapter.
I have been a behavioral health non-commissioned officer (NCO) with the Army National Guard since 2016. During this time, I have had the opportunity to work with service members across the country, providing crisis intervention, behavioral health assessment, targeted case management, as well as psychoeducation in: traumatic event management, stress management, guided meditation, anger management, sleep hygiene, and coping skills.
My mission is to empower individuals to develop or discover their healing powers as we work through our counseling journey together. Everyone deserves to live their best life and enjoy internal peace and happiness. I work diligently to create a welcoming and safe environment where individuals can feel free to express themselves and discuss their thoughts and feelings openly. My passion is working with survivors of domestic violence, adolescents, and service members and their family. My goal is to specialize in counseling individuals, couples, and families experiencing complex trauma.
Hi!! I am Jamia "Mia" Royal-Jackson, a Resident in Counseling at Centering Elements.  I hold a Bachelor of Science degree in Psychology with a minor in Social Welfare from Virginia Commonwealth University and a Master of Arts degree in Clinical Mental Health Counseling (CACREP) from Liberty University. I am also a current membe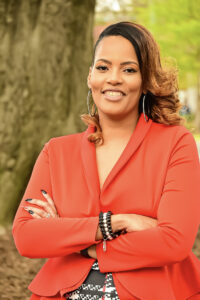 r of Chi Sigma Iota, International Counseling Honor Society, Rho Eta Sigma Epsilon Chapter.
I have experience providing counseling services to diverse individuals, particularly children and adolescents, in multiple settings within the community. I work from a collaborative, strengths-
based, person-centered approach assisting and supporting clients to be the author of their own lives. I have experience with various mental health diagnosis such as anxiety, depression, and adjustment disorders using evidence-based interventions such as cognitive-behavioral and solution-focused brief therapies.
I love working with children and their families to help them navigate and cope with challenges in their life. I enjoy integrating play, games, writing/journaling, discussion, and various forms of creative expression in my practice to help individuals explore feelings and learn healthy coping skills. Having the necessary tools and skills makes it easier to identify triggers, notice warning signs, and find ways to better prepare for oncoming stressors and challenges. Also, as a member of a military family, I find joy in working with children and families connected to service members.
My mission is to create a safe space, built on respect and compassion, where I can partner with
individuals during these times so they leave feeling empowered and prepared to proceed on their
journey to a happy and healthy life.
Hello, I am Deanna Smith, and I hold a BS in Biology from Norfolk State University. I received an MS in Mental Health Counseling from Old Dominion University. I am currently a Resident in Counseling working towards becoming a Licensed Professional Counselor. Before coming to private practice, I started working as an assessment clinician and supervisor at a mental health agency.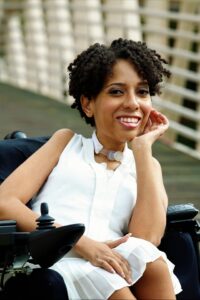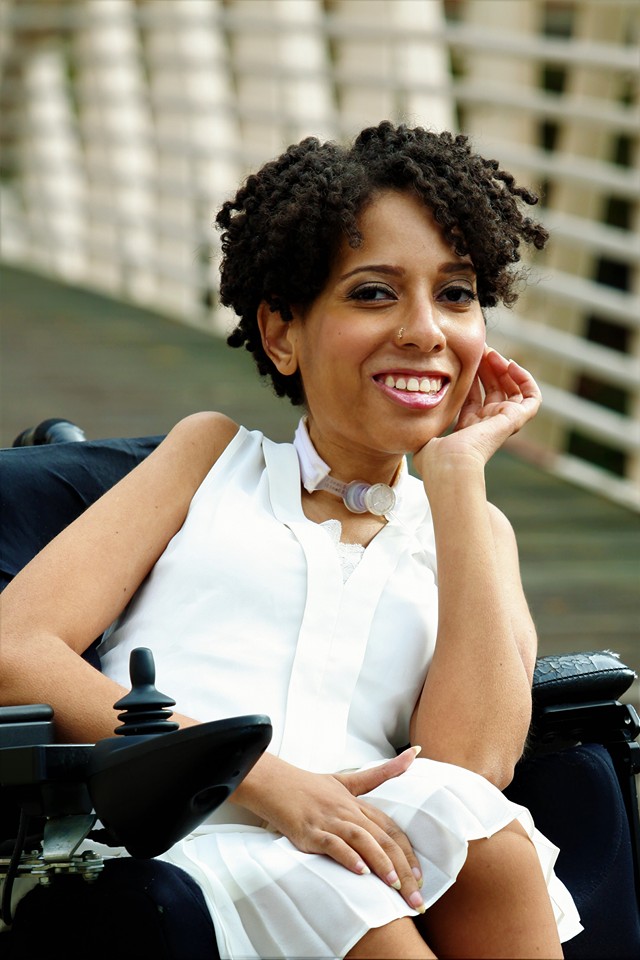 My passion for counseling goes back to my childhood, a conflict mediator helping resolve personal issues. I was invigorated to become a therapist after losing a close friend to suicide in college. 
I utilize a person-centered approach when it comes to counseling, making sure the client feels heard, along with evidenced-based therapies such as cognitive-behavioral therapy. I have experience with various issues such as depression, anxiety, ADHD, and adjustment disorder, to name a few. 
My clinical interest includes depression and anxiety. My aspirations and attention will show a genuine understanding and support to those with disabilities and chronic illness. My hope for clients I work with is to feel empowered and motivated after our time together.
Hello! I'm Jessica Spears. I hold a Master's Degree from Virginia State University in Counselor Education, and Bachelor's degree in Psychology from George Mason University. I am also ASAM certified to assist individuals with subst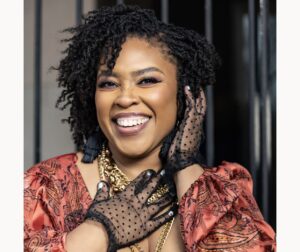 ance use disorder and co-occurring mental health conditions.
I am a Resident in Counseling at Centering Elements. I aspire to be a Licensed Professional Counselor and eventually provide consultations to the public-school systems and fortune 500 companies; with hopes to increase mental health support and awareness; along with promoting healing environments. I have a background in working with adolescents, women, incarcerated individuals and those with substance use disorders.  
My clinical focus includes depression, anxiety, stress, low self-esteem, adjustment and relationship challenges. My hope is to support individuals through their healing, increase self-confidence and help to establish a stronger sense of identity through solution focused methodology. I am eclectic in my approach; thus, I support unique personalized treatment that works best for you. My ultimate goal is to cultivate a safe environment that will encourage individuals to discover holistic and meaningful ways to live a fulfilled, safe, healthy and happy life.